Latest Posts
November 14, 2019
This is Not 2008 All Over Again: The Mortgage Lending Factor
Read More
October 30, 2019
Homes are selling quickly, and inventory is typically low during this time of year. If you're considering listing your house, let's connect so you can settle into your dream home before the holidays.
Read More
October 30, 2019
Thinking of Selling Your Home? The Waiting Is The Hardest Part.
Read More
October 26, 2019
Many potential homebuyers believe they need a 20% down payment and a 780 FICO® score to qualify to buy a home. This stops many people from even trying to jump into homeownership! Here are some facts to help take the fear out of the process:
71% of buyers who purchased homes have put down less than 20%.
78.1% of loan applications were approved last month.
In September, the average credit score for approved loans was 737.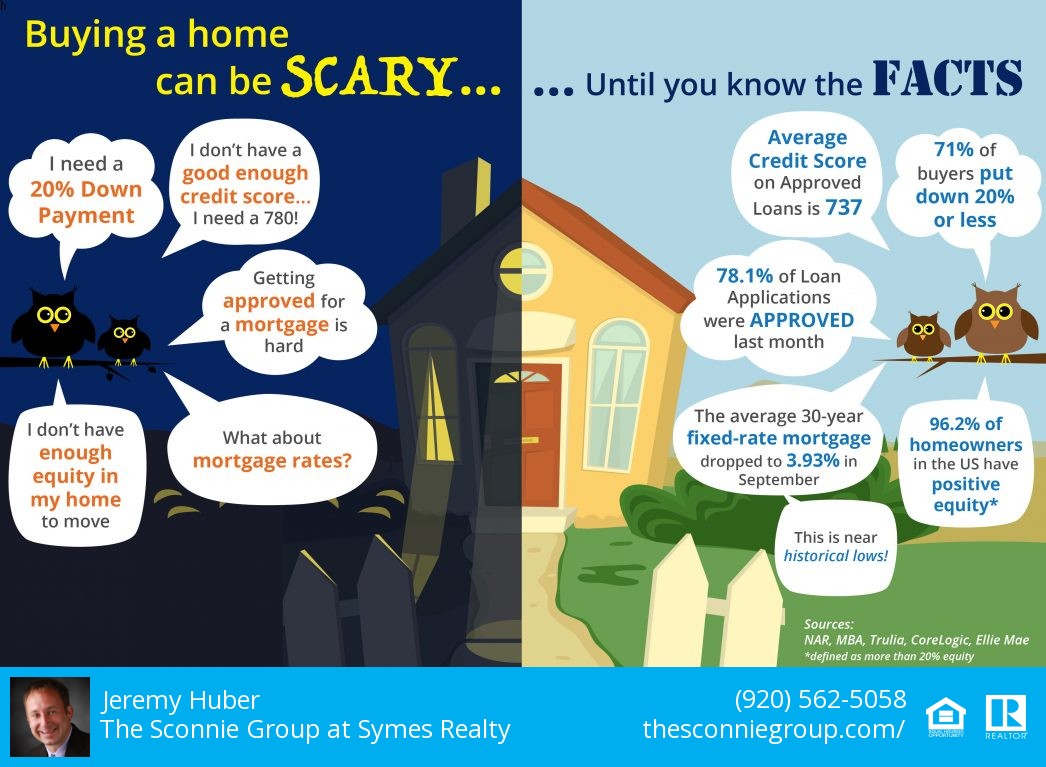 Read More
August 21, 2019
Many buyers are wondering where to find houses for sale in today's market. It's a true dilemma. We see an increase in buyer demand, but the supply available for purchase isn't keeping up.
The number of new housing permits issued prior to the great recession increased for 15 years until 2005 (from 1.12 million in 1990 to a pre-recession peak of 2.16 million in 2005). According to Apartment List,
"From 1990 to 2005, the number of single-family permits issued more than doubled, while the number of multi-family permits grew by 49 percent."
When the housing market crashed, the number of new homes permitted decreased to its lowest level in 2009 (see below):Housing Supply Not Keeping Up with Population Increase | MyKCMSince then, supply and demand have been out of balance when it comes to new construction. According to the same report,
"Construction of single-family homes has recovered much more slowly — the number of single-family housing units permitted in 2018 was barely half the number permitted in 2005."
Why is new construction so important?
As the U.S. population increases, there is also an increase in the need for new homes. Today, new construction is not keeping up with the increase in the nation's population. The report continues:
"The total number of residential housing units permitted in 2018 was roughly the same as the number permitted in 1994, when the country's population was 20 percent less than it is today."
Essentially, the dip in home building coupled with the steadily increasing U.S. population means there is now a selling opportunity for homeowners willing to list their current houses.
Bottom Line
If you're considering selling your home to move up, now is a great time to get a positive return on your investment in a market with high demand. Let's get together to determine the specific options available for you and your family.
Read More